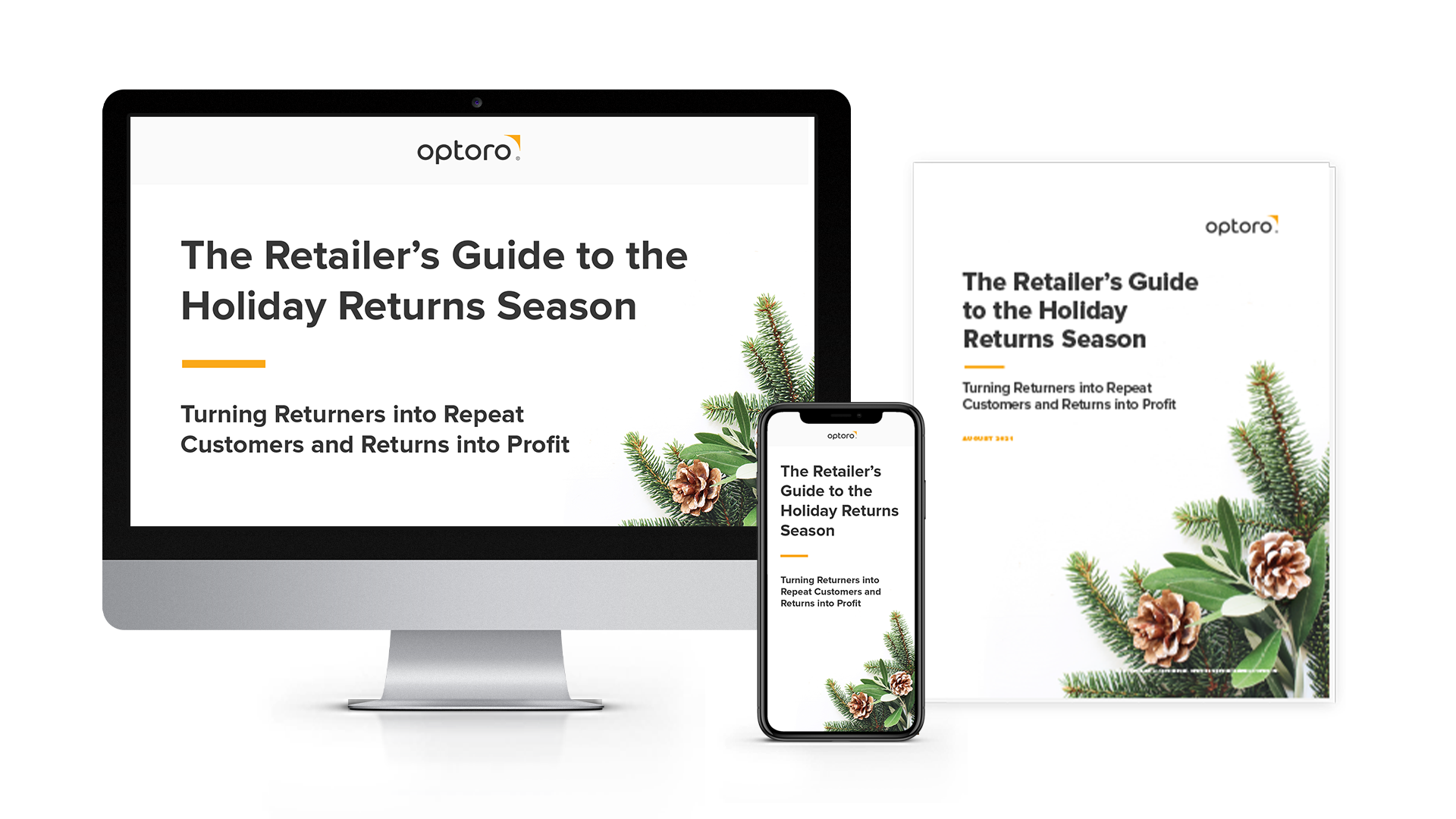 The Retailer's Guide to the Holiday Returns Season:


Turning Returners into Repeat Customers and Returns into Profit
Last year, we predicted that holiday returns could amount to $115B, and that number is only set to rise this year. In fact, retailers could see nearly 30% of annual returns come in during the holidays alone. Without a customer-friendly returns experience and an intelligent returns processing system in place, retailers will face customer dissatisfaction and capacity constraints. So how can retailers ensure they're ready for what's to come this holiday season?
In our latest white paper, Optoro prepares retailers for how to:
Turn returners into repeat customers
Efficiently process an inevitable inventory influx
Turn returns into profit during the holidays
Complete the form to download now!
"Because of the growth of ecommerce, and innovations from industry leaders like Amazon, consumers demand increased flexibility and convenience from retailers' shopping experiences. According to our research in the spring of 2021, 81% of consumers indicated that offering an option for a third-party returns drop-off location (such as returning an Amazon package to Kohl's) is an important part of a retailer's return policy. Similarly, 78% of consumers want an easy way to initiate returns online.²
And as more and more shoppers become returners, the returns experience becomes a natural extension of the buying experience. As we reported in May 2021, 7 out of 10 customers returned an item in the previous six months.³ If the majority of consumers will eventually return an item purchased—especially around the holidays—shouldn't retailers ensure that their returns experience meets consumer expectations?"