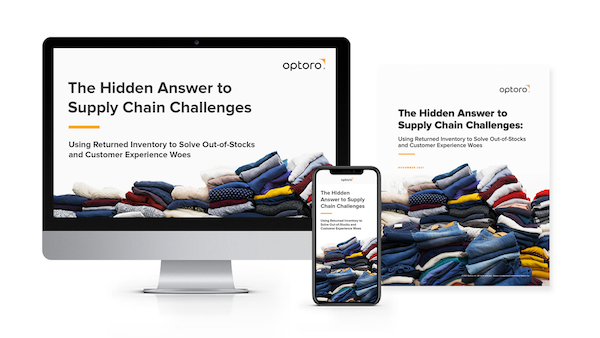 Using Returned Inventory to Solve Out-of-Stocks and Customer Experience Woes
With inventory trapped on cargo ships and labor in short supply, retailers are facing a holiday season like no other. But while these supply chain challenges are unavoidable, savvy retailers can tap into a $428 billion supply of inventory that is likely already sitting in their stores and warehouses: returns.
Optoro recently surveyed more than 2,100 shoppers to learn how retailers can leverage their returned inventory to combat supply chain issues and meet the shopping and returns expectations of today's consumer.
Download the report for tips and best practices to tackle your biggest supply chain barriers.
Complete the form to download now!